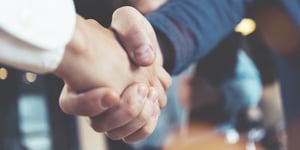 Thanks to advanced IT solutions, small and medium businesses have the capacity - the opportunity - to compete on a much larger scale. Leveraging these technologies, though, can be challenging, particularly when you are contending with stretched budgets, strained resources, and, of course, a limited number of hours in a day! An experienced Cisco partner, however, can help you harness the power that is out there for the taking.
Partnering with a Cisco Reseller
The right Cisco partner can help you use the right tools for success. Advantages include:
Expert advice based on your unique business needs. IT solutions can be plug and play, but will they meet your dynamic needs and enable you to accomplish mission-critical goals. The right partner will listen to your challenges and objectives and devise viable solutions. They know the tech; more importantly, they'll get to know your company.
Multi-faceted expertise. Cisco is powerful, and complex. Your partner will be able to assist you in planning and designing your network and implementing solutions.Further, they will provide ongoing operations support and ensure you maximize the benefits of your network.
They live and breathe Cisco. If we know anything, it's that IT changes faster than mere mortals can keep pace! Well, your Cisco reseller and partner is only human, but they are dedicated to staying on top of the latest technologies. From understanding the underlying strategic role of your network to developing the skills and services you need to thrive, they work at the speed of business.
Your network has the potential to help drive your business forward. With the help of an experienced Cisco reseller and partner, you can realize this vast potential and leverage it to achieve greater levels of success. Are you ready to start? Great! R2 Unified Technologies is ready to help. Contact us today!