By R2 Unified Technologies
Cisco's Meraki is one of the leading cloud-based network management solutions in the industry. But its licensing process can be a little confusing. When it comes to Meraki license cost and the differences between Meraki Enterprise vs. Advanced, it can be easy to get lost. If your organization is considering managing its network on the cloud, Meraki is an excellent solution. Here's what you need to know before purchasing a Meraki license.
What are the benefits of Meraki?
Meraki is a best-in-class cloud-based network managing solution, with advanced integrations such as security suites and consolidated dashboards. Through Meraki, network administrators can control the entirety of their network infrastructure, end-to-end, in addition to managing and maintaining network devices across multiple locations.
Meraki is backed by the experience and technology of Cisco and can be integrated with other solutions such as their mobile device management platform. Altogether, it's a superior enterprise solution for those who want to move their network management to the cloud.
What is the difference between Meraki Enterprise and Meraki Advanced Security?
The Meraki Enterprise and Meraki Advanced Security licenses all include default functions such as VLAN to VLAN routing, 3G/4G failover, traffic shaping and prioritization, VPN support, splash pages, configuration templates, group policies, client connectivity alerts, and SD-WAN technology. For most organizations, the Meraki Enterprise licensing may well be everything the organization needs to successfully manage its system. But the Meraki Advanced Security system goes one step further.
The Meraki Advanced Security solution also includes intrusion detection and prevention, content filtering, YouTube for schools, web search filtering, and AMP. Not every organization is going to need these advanced features, but many organizations -- such as educational institutions -- may require this type of advanced content filtering and data protection.
How can you order Meraki licenses for your company?
Meraki licensing is acquired in two ways: per-device and co-term.
Per-device licensing allows organizations to license devices individually. Organizations are able to renew these licenses partially, if desired, and licenses can be moved between organizations as they are attached to the device. There is a 90-day license activation window for a Meraki device. But a Meraki device will shut down if its license isn't kept up (following a 30-day grace period).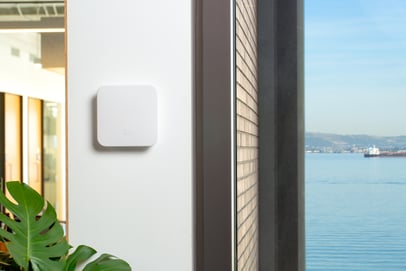 Alternatively, organizations can have a co-term (company-wide term) for all the devices that operate in their company, so there's a single expiration date for their licensing rather than individual licenses for each Meraki device. However, the issue with this type of licensing is that though it is easier to track, all devices will go down if the licensing is not renewed.
You can use a Meraki license ordering guide to determine which licenses you need.
How much do Meraki licenses cost?
The cost of a Meraki Enterprise license and Meraki Advanced Security license will vary depending on the products and terms. In general, Enterprise licensing is less expensive than Advanced licensing. The longer the term is, the less the product will cost annually, but the term will need to be honored. A Meraki licensing guide will be able to show you how much you will spend based on the product that you want.
Because Meraki costs can be expensive and often unintuitive, it's often best to proceed with the help of a managed services provider (MSP). An MSP will calculate which devices you need and for what term and will be able to determine what the greatest cost savings would be for you.
Can you use Meraki without a license?
While you can use a Meraki device without a license for the first 30 days, after 30 days lapse the device will no longer be usable. You will need to renew your Meraki license before you can use the device again. If you have licensed your units on a per-device basis, each device will turn off 30 days after its own elapsed expiration date. If you have licensed your units on a per-company term, all the units will turn off 30 days after the grace period ends for the company's own licensing.
What happens when a Meraki license expires?
When the license expires on a Meraki device, it's simply no longer functional. The license has to be renewed before the device can be used again. Companies can also choose to switch licenses, such as if they're still debating between Meraki Enterprise vs. Advanced Security.
Does every Meraki device need a separate license?
Yes, every Meraki device needs its own license, or it won't pass along its network traffic. You do have the option of syncing up all your licenses company-wide, but you will still need to have a license for each device you use.
Do different Meraki products have different types of licensing?
The basic types of licensing (Meraki Enterprise vs. Advanced) remain the same along all product lines. The only differences in licensing are going to be the type of license you choose and the term of the license (1-year, 2-year, etc.).
Where Do You Buy a Meraki License?
Meraki licenses are purchased through Meraki partners and Meraki resellers. Often, an organization will purchase their Meraki license through a managed services provider who will also be able to set up their Meraki devices and determine their appropriate Meraki licensing. An MSP can also help an organization device between the Meraki Advanced security license vs. Enterprise license.
Meraki is best used when paired with the full Meraki suite, which includes the Meraki System Manager utility and Meraki MX firewall. But because implementing Meraki can be complex (and because it can be expensive, depending on the licensing costs), it's often best to get a professional opinion.
Is your organization switching to Meraki? Work with a company that believes innovation is a choice, not an accident. Contact us at R2 Unified Technologies today to find out more about Meraki licensing and options.