By R2 Unified Technologies
Picture your dealership with a seamless IT infrastructure. IT management costs are low. Your budget is directed to the right places with higher ROI enabled by accurate customer data analytics. Your network security is on point. Connections are super-fast, and customers have an ultra-smooth and exciting experience in your showroom. Enter Cisco Meraki Networking.
The Meraki Network hosted in the cloud is the meeting point between IT and business. Your WIFI connectivity, network management, and security are cloud controlled on a secure and scalable Cisco enterprise network. Think of it as a centralized system for your IT infrastructure—you get to manage everything in one place, including:
Customer insight and analytics
Wireless LAN and Wireless WAN
Network security
Mobile device management
Switch port management
Video security and smart cameras
It's possible to keep your IT in-house and still create a memorable customer journey with Meraki.
1. Reliable Wi-Fi
Audi AG successfully leveraged Meraki to strengthen customer experience in over 2000 dealership locations around the world. Audi dealerships presently run on the stable cloud-managed network.
The auto dealer and manufacturer had a faster AP deployment with Meraki. The team was able to remotely pre-configure AP and network settings before Meraki equipment arrived. Once their devices connected to the internet, they straight away pulled the needed configuration settings and started working.
With the full visibility, troubleshooting, and real-time monitoring enabled by Meraki, Audi has kept its IT team lean. Only six people remote-manage the 2000 locations from the Ingolstadt, Germany headquarters. Everything is centralized through the dashboard.
Advantages of Meraki Wireless for your car dealership
Software-defined WAN is cheaper compared to traditional network services due to the ease of centralized management
You can create and update IT policies centrally in a flash
Full network visibility and advanced built-in security
2. Network Security
With the Meraki MZ unified threat management, this auto maker's network security is robust, and so is the cyberspace environment for all this dealership's locations. You can similarly take advantage of Meraki network content filtering and intrusion protection with the Cisco SNORT engine. Together with Advanced Malware Protection (AMP), you will be able to:
Remotely deploy Cisco Meraki Security Appliances in minutes with the zero-touch cloud provisioning
Leverage a stronger firewall and integrated Sourcefire intrusion prevention (IPS) engine for safer networks
Achieve state of the art protection for your sites using well-defined threat definitions and filter lists
3. Meraki SD-WAN
Sage Dental used R2 Technologies to roll out a digital transformation of its physical IT infrastructure across 60 locations. While a dental practice may not be an automotive dealership, the branch oriented management with minimal technical staff per location is very befitting. Cisco Meraki's SD-WAN solution enabled a standardization that centralized and eased network management. The company was able to cut down 60 plus hours of downtime to zero with maintenance costs similarly reduced.
R2's execution was impressive with a keen understanding of Sage's IT infrastructure and operational challenges, Sage was able to achieve a seamless network design and implementation.
Meraki Infrastructure management capabilities for your car dealership include:
Centralizing your showroom and POS software
Streamlining mobility management; you can install software updates on a fleet of mobile devices around the world with just a few clicks
Geofencing and easy location of misplaced devices
Leveraging MV cameras for product loss monitoring
4. Physical Security
This auto dealership and services company operates in more than 14 locations with leading brands such as Mercedes Benz. The IT Director wanted a cost effective and easy-to-manage network for the company's distributed locations and to improve employee access and customer experience. Choosing the Meraki solution, they deployed APs, a switch, and security appliances at each location.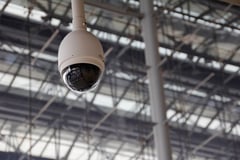 Besides ease of use, simplified network administration, and improved guest interactions, the auto dealer was able to bolster security with cloud-managed smart cameras. Through the Meraki dashboard, it was easier for the internal IT team to monitor and manage cameras from all 14 locations without installing additional software. The cameras got added to the network long before they arrived, and had full remote adjustability for the optical settings as well.
5. Mobility Management
This 3-Lot auto dealer in Oregon has a large inventory of Chevrolet, Toyota, Buick, and GMC, cars. They also function as a car rental station, service center, and collision center. One of their main networking challenges was inconsistent wireless meshing in the property for their mobile employees.
Rolling out Cisco Meraki improved their mobility. The sales team can now roam the vast property with smartphones and tablets and effortlessly access customer and vehicle details. The 3 Lots are now securely connected and can seamlessly share internal resources and networks. With location tracking, supervisors can monitor company devices and wipe them if they go missing.
Other Meraki's Mobility Management functions include:
Encryption of network traffic between user devices and the access points
Granting personal devices secure access without installation of an MDM
Enforcing security policies on all devices using device posture
Deploying client VPN straight to the devices registered in Systems Manager
Real-time visibility on all mobile device health and security posture
Enterprise remote wipe for misplaced devices