By R2 Unified Technologies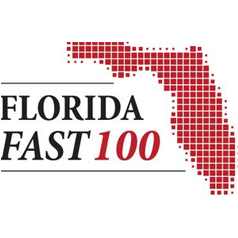 R2 Unified Technologies, a leading provider of top technology solutions to mid-market businesses, governments, and educational systems, has been recognized as one of Florida's Fastest Growing Private Companies recognized by Florida's Business Journals' regional Florida market rankings.
The Florida Fast 100 rankings were determined through data obtained by the research directors in each industry market and are based on 2011-2013 revenue growth rates.
"We are proud to be honored as one of Florida's Fastest Growing companies. R2's competitive advantage is to provide relentless commitment by achieving the transforming business needs of our customers."
- JASON DOHERTY, DIRECTOR OF SALES AT R2 UNIFIED TECHNOLOGIES
Annually the Florida Business Journals rank their fastest-growing private companies to recognize those successful entrepreneurs who have prevailed within the aggressive Florida business market. It is one of the most dynamic and valued lists published by the Business Journal annually to highlight those achieving fast growth within a two year period. R2 Unified Technologies was chosen out of more than seven hundred businesses and ranked with over growth.
"We recognize our growth is aligned with the strategic relationships we hold with our partners [vendors and manufacturers]. Our team works diligently to ensure our customers are satisfied and helping them grow to become market leaders in their industries."
– Jamie Doherty, CEO and President of R2 Unified Technologies